In speech ahead of court ruling, Lula proclaims innocence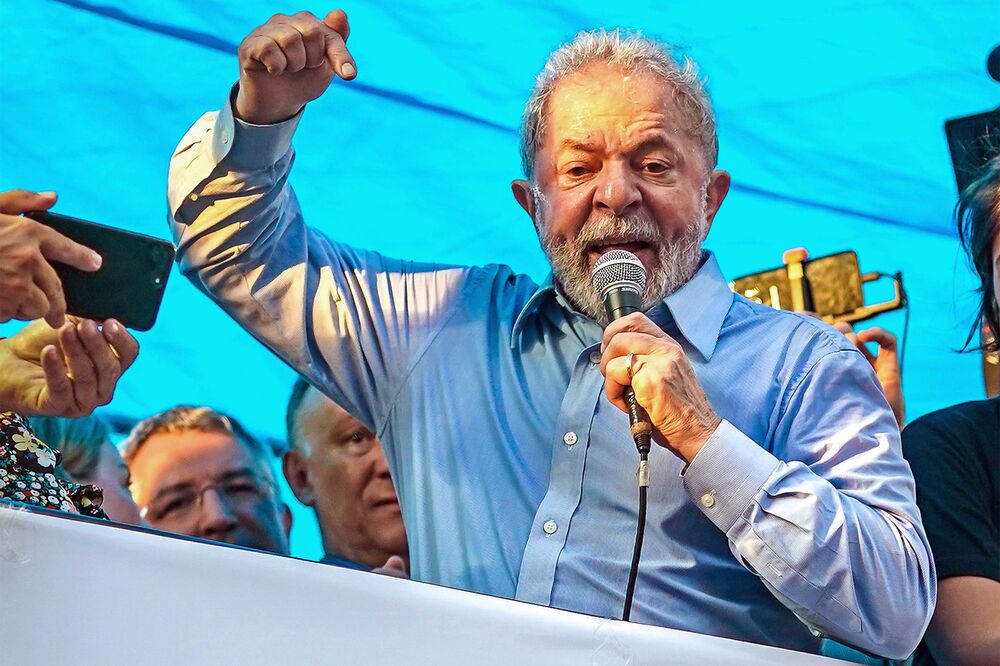 Former Brazilian President Luiz Inacio Lula da Silva speaks to a crowd in the center of Porto Alegre
Former Brazilian President Luiz Inacio Lula da Silva said he needed the people and not the financial markets in a defiant speech to supporters the day before a court ruling that may determine his political future and shape the outcome of the country's October election.
Speaking before a crowd of tens of thousands in the southern city of Porto Alegre, Lula said the prospect of his return to the presidency was scaring investors, but that he didn't care. "The market's afraid of Lula," he said. "I don't need the market. What I need is for the people to take part."
His speech comes as an appellate court prepares to hand down a ruling that may make or break the popular former head of state's chances of a comeback for the nation's top job. Three judges will decide whether to uphold Lula's conviction for corruption and money laundering. The clear front-runner in early election polls, Lula has vowed to push ahead with his candidacy regardless of the outcome, much to the alarm of investors concerned about his promises to roll back Temer's pro-business reform agenda.
"They are trying to sell a stability that doesn't exist," he said. "They are privatizing and breaking our companies."
Since his conviction in July last year, polls have shown a steady increase in support for Lula, who left the presidency in 2010 with an approval rating of around 80 percent. The latest
Datafolha survey
showed 36 percent of voters would back him in October's election, roughly double that of his nearest rival, right-wing Deputy Jair Bolsonaro.
Lula remains a polarizing figure, with 39 percent of those questioned in the same survey saying they would not consider voting for him under any circumstances. With demonstrations both for and against the former president taking place in Porto Alegre,
elite snipers
have taken up positions on city rooftops and naval patrol ships have been deployed to ensure security